Bdsm3D SiteRip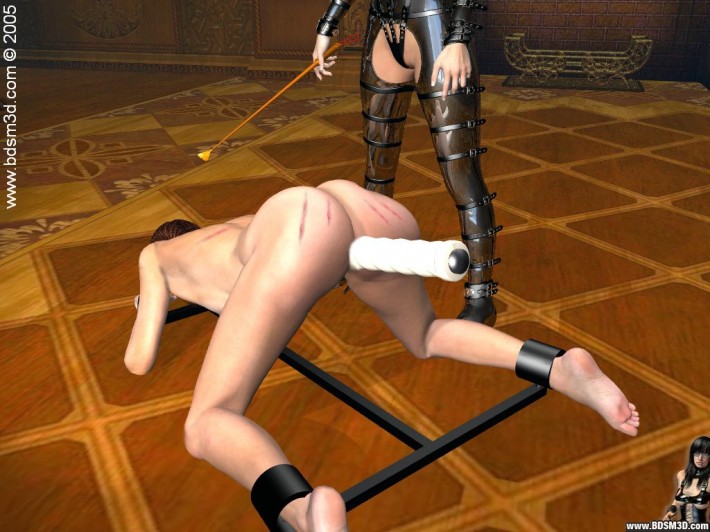 Categories: SiteRip, Original Works, Parody, Comics, BDSM, 3D Pics, Lesbian, M/F, F/M, F/F
Bdsm3D SiteRip:
Number of Pics: 1050
Description: 2 Lesbian girls, A broken glass, A cafe date, A friendly Mistress, Adventure in dreams, At Margo's place, Cold night, Computer class, Cowboy, Cruel Mistresses, Disobedience, Dreams or reality, Forester, Girlie revenge, Have no fear, Hitchhiking girls, I called them gay, I knew he'll enjoy it, In Baron's power, In the old hangar, In the power of two Vamps, Lust for blood, Marquisa's prisoner, Mistress Anna new toy, Mistress Julie, Mistress Kira, Mistress Lilu, Mistress' new toy, My ex-boyfriend, My neighbor Mistress, My sadist friend, My strict Master, New sensations, New slave girl of Mistress Monica, Powerful hands, Punished for disobedience, Sado Lesson, Sexual Perversion, Slave farm, Slaves' delight, Stranger lady, Strip bar, Suspension, Take me by force, The Iron Room, Tortured with time, Want new sensations
Download From Archives:
Example Pics:
Stories:
First experiment
This story is written on basis of the real youthful experiments.
The main character of this story is Lena – a cute 18-yeared girl, she has disclosed for herself the charm of tying.
Don't try to repeat this experiment without any safety net! It could finish not as good as we have described.
This story began on hot summer day. Lenka's parents were preparing to go to the country, and she waited impatiently when she would be alone. At least the door was locked. Lenka slipped out her room. And she walked through the apartment. The rooms were empty; her parents went out at least. So she has two long weekends… She pulled at the front door just in case and began to prepare the things. She took out the piece of thick rope, some narrow leather straps and rubber ball from the wardrobe's box. She put a stool in the middle of the room.
Lena took the slippers off and got on a stool. She took away a lamp from the hook. She moved away the wires. She got down and took the short piece of robe. She made two sliding nooses on both sides of the rope. She climbed the chair again and threw up the rope on the hook. She tied in a bungle, because the robe could slide down. All was ready.
Lenka sat down on the chair, put the slippers off, untied the towel and threw it about near the table. She had no the bra and pants on under her dressing gown. She was nude and went to the bathroom. She was searching something in old rags in the locker until she found her old jeans. She wore them when she was a little girl. She has hardly got into them. Jeans were small and also a hard belt had squeezed her waist, the skin on a stomach was pulled together with vertical folds. The body was filled with the sweet shiver mixed with fear. Cautiously going by barefooted legs, Lenka returned to the room. Two narrow loops rocked under a ceiling. Overcoming weakness in her knees, Lenka climbed up a chair, and adjusted the jeans. She rose on her toes, it was extended, and pushed gentle palms in loops.
Shivering fingers adjusted the knots. She relaxed hardly, falling on heels. The rigid cord captured wrists hardly. She was beaten by the large shiver from excitation.
NOW!!! She tightened slightly and pushed a chair aside by her nude foot. Lenka saw the reflection in the big mirror on wall. Her body was extended as a string; her waist was unimaginably thin because even hardly clasped belt of jeans was too big for it. It seemed that edges would tear up hardly stretched skin. The risen dummies of the protruding hard breasts, the tense muscles of hands. Her legs fitted by blue jeans were moved slightly apart, narrow foot is trying to reach the floor, at the same time, to unimaginably far floor. One minute, two…
The body is held down by the muscles, which had hardened from a pressure, it is rotating slowly, very slowly on a cord. Edges are raised from heavy breath. Large drops of sweat are slipping slowly on the tense skin of armpits. Four. Five. The extended body of the girl is rocking poorly. Seven minutes. A hip are compressed with force. The girl convulsively weaves legs, the body shakes from orgasm. The head is thrown back; the ceiling is shaking slowly in her widely opened eyes. Damp hair has stick round a back, wet from sweat. Muscles of hands are relaxed; shoulders are pierced with a pain. Lenka moves her opened legs around of herself. The nude foot catches something. A chair. Clinging by fingers, Lenka pulls it to herself. At last! The back of a chair tickles her soles slightly. To rise. Legs do not hold and knees are turned in. Clinging by the connected hands, the girl hardly keeps balance. She removes a cord from a hook, and going down from a chair to lie down on a floor. That's all …
After a while Lenka finally came to the senses and pulls the tight jeans hardly. She goes to the shower and stands under the jets of cool water very long. The idea comes to her head: «And it is possible to hang longer. Interestingly, how long is it possible to sustain? And it's very simply to reach a chair". The body is full of sweet expectation again.
Lenka, not being wiped, is dressing only one shorts goes to the room. Standing for a minute and having thought how to make this time, she fastens a loop again, and put it on the hook under the ceiling. She brings a short sharp knife from the kitchen and presses it to the rope, above a loop slightly.
She takes the gag and leather thongs, and comes back into a bathroom. She puts the belts under a jet of water. Facing to a mirror, she pushes the gag in a mouth. The look varies, becoming strange somehow in an especial way touching. The girl takes the gape laces and connects them below a nape hardly, having thrown hands for a head. A heavy rubber sphere is bitter on taste.
All is ready. Having a shower-bath with ice water again, Lenka comes back into the room and sits down on the chair. She bends down and puts the leather thongs on the ankles accurately. The wet leather lasts as a rubber and covers her legs densely. Having got on a chair, the girl rises on tiptoe. She pushes hands into the loops. She also pulls a rope; the loops are strong tightened on thin wrists. Lenka throws back a head, and having inhaled deeply, from all forces pushes with the connected legs a chair. It overturns with a roar.
Hung body is filled with sweet weight. The girl stands at attention, then caves in back, bends legs, rough heels concern hard buttocks. Rush! It seems that heart now will jump outside. Gradually Lenka calms down, droops. Her mouth is full with saliva. The girl is slightly tightened, bows between the extended hands on a breast. She fades. The tense rope … The extended naked body slightly squeaks rocks. The hot sunlight flows through windowpanes. It is very hot. It is awfully hot. The droplets of sweat slowly flow down on yellowish skin. Damp a hip are densely compressed. The hard rubber sphere prevents to swallow, glass of saliva lasts from a corner of a mouth, and heavy drops fall on a wet stomach. The girl occasionally moves, and then the body starts to rotate. It turns, smoothly stops, fades, and it is quietly turned into other party. It stops again. The girl slightly moves with legs, the leather thong squeaks on anklebones silently. One hour is passed…
Well, that's enough. Tired muscles of hands do not hold, and it seems for Lenka, that her hands now will come off. She scraps a rope by unruly fingers, gropes a knife, and cautiously drags it under elastic band. She seizes the haft stronger, and presses an edge to the rope. The sleeping fingers do not obey, and the knife falls on a floor. Horror is running through the girl, the body instantly becomes covered by a sticky film of cold sweat. Lenka fights on a rope as the caught fish, curves a back, it is bent half-and-half and with force throws legs downwards, in hope that the cord will break or will come off a hook. It is useless.
Some minutes of struggle take away the rests of forces, muscles are relaxed, and the girl hangs again, her body is extended. She tries to cry, but only weak groan is audible from the stretched with a gang mouth. Only now Lenka understands, what happens. She is absolutely helpless, connected, she cannot even ask for help the most part of Saturday and all Sunday." Damn, the whole day, even there is more than day! What is now to do? I shall not sustain … "
The weakened girl hangs down from a hook. The double up fingers of hands already have released a rope for a long time. The leather cord on anklebones dries up, crackles, and pulls together legs. The bones of ankles are pressed painfully. Lenka slightly turns in long naked legs, fidgets, overcoming a tension of a belt, and crosses the anklebones. So it is easier. How many already has passed? One hour, two? The girl seldom breathes, her nose is snuffling hardly audible. Hot edges do not move almost. The contours of hip-bones are appeared under the tense skin.
It is very hot. The drops of sweat shine on a yellowish skin, as morning dew. Half-closed eyes, wet cheeks from tears. The girl is like in semi dormancy or without consciousness. Waaw! It seems her legs are pulled together with the heated wire. The thong has hardened, was compressed, it deeply ran in narrow ankles. The feet have hardened from a pressure, were straightened, as the girl has risen on her toes, soles were wrinkled hardly.
The hardly tense veins by a belt are outlined under a thin skin sharply and spread apart the straightened toes. Bloodless foot seem cut out of the rimy white marble, little bluish veins swell up them, the nails have turned blue, the dense skin of heels was poured by nicotinic yellowness. Anklebones are crossed, knees are moved apart slightly. Lenka tries to move, and the connected legs are squeezed again from pain. It is strange, but she likes it. The nervous trembling, it seems that her body is poured with boiled water. The girl is curved, twitches, strong balls of breasts shake here and there, and buttocks are convulsively compressed. And-and-and! The gag stops the scream. Eyes are rolled up, on hot sweat flow on hips. She wants to drink. It would be desirable to drink. The bitter rubber sphere stretches the dried up lips. Sweat is not here more, the matte grains of salt gleam are on the dried up skin. Cool evening air does not bring simplification.
The sun has left a room, and Lenka starts to be cold. Twilight. There is a white soft body in the twilight room. The numb muscles have absolutely relaxed; the hanging girl has got unnaturally direct bearing. Hardly connected legs are slightly bent in knees; the belt does not allow them to be unbent. Lenka has absolutely stiffened from immovability and evening cool. Dummies were compressed in the hard wrinkled lumps; the body has become covered by a large goose flesh. Ohhhh … It seems that a decaying piece of coal have been put to a stomach. The fly has sat down on the tense skin. Awful, intolerable tickling, the fly's paws scrape the skin, as the heated needles. The damned fly climbs up on firm kernel of a dummy, and starts to clean its wings. Infernal flours fire and ice. Lenka coils very much. More precisely, it seems to it, that she fights on a cord. Actually the girl is motionless, edges have only shuddered, and hardly breasts have rocked. For the fly – all is the same. The girl is not able to bear the horrifying ticklingу. She girl faints again. The harmonious body slightly rocks on a hook.
There is a loud noise of the cars near the windows. Bright light of headlights draws the black extended shadow with the thrown up hands, crossed with a window frame on the wall. The mosquito whines in the room nastily. It is cold. It is very cold. The girl is fingered with a fine frequent shiver. She digs her teeth into the gag. The headlights become dim. Darkness. Darkness …
Grey light of beginning morning. The units floated for a night, they are released and stretched a cord, and now Lenka touches the floor with her legs. Loud twittering of birds awakes the girl. She shudders and opens her eyes. The first she notices – the white fingers are in soft pile of the carpet. Lenka pulled the legs, the stretched thong with a loud crash bursts. Her snow-white foot turned pink gradually, they are filled with blood. Pain comes together with blood. It seems her legs as though are in fire. The girl bends knees with groan and tears the legs from the floor off. Gradually the pain passes. Lenka is straightened and with surprise finds out, that can normally rise on her toes and on all foot. She rests the turned pink heels against the floor and stands some minutes, enjoying feeling of a floor under her foot. All muscles ache from the changed loading, thousand sharp needles prick her body. The loop pulling together the wrist is loose, blood flowing to palms burns in her hands. Lenka compresses a cord with the fingers which received mobility again and quietly pulled it. The loosen unit without loading slides from the hook, the girl removes the cord from her wrists and, suddenly having lost balance, softly falls on a floor. And, already falling asleep healthy, she is surprised with her own idea:
"It has fine turned out. What is still such to think up? "
Mistress Regina
It all happened a couple of years ago. I was sitting on a bar when 35-something beautiful woman approached me. She looked rich. Well-built for her age, well-groomed, hands that likely were taken care of very thoroughly, expensive clothes. After some chit-chat, I knew her name was Regina, she likes me, invites me to "play games" for couple of days, promises good reward. I would definitely go with any reward anyway, while money made me feel even more interested. After 40 minutes ride on her red Volvo we finally made it to her house. Windows were dark.
Hubby's sleeps already? – I tried to sound funny
He's in Italy, will get back in a week – she smiled back – don't worry, he doesn't mind anyway.
I shrugged my shoulders indifferently. Several greenbacks she tossed me in bar – and I could not care less whether her beloved spouse sleeps, gone to Italy or anywhere else in the world. Lady pays – lady gets whatever she wants. While driving, she noticed she prefers slim young men like me, enjoys "rough" sex, asked me whether I would mind being her slave. I said I would not.
We entered the house. I realized she's not just rich – she's outrageously, fabulously rich. Regina dropped her black kidskin gloves on a table in the waiting room, took off her elegant red overcoat in the living room – I just watched her grace. She looked really sexy, I felt I'm ready for action – but she pointed her finger somewhere and whispered.
Bathroom is there. You've got thirty minutes.
Half an hour later, going out of the luxurious bathroom I heard "I'm waiting for you – and no dressing gowns". I felt little bit shy – but I easily overcame that feeling. In a living room, where we parted 30 minutes ago I saw a totally different woman I hardly could recognize. She sat in a large chair near the wall wearing black latex corset, her arms, almost up to the shoulders, were tightly fit in a black gloves, jack boots. She held short flogger in her hands. She pointed – «get down to the knees». I obeyed silently. «Kiss my boots" – I kneeled down to my feet, my lips touched the leather skin of the boots, then again, then started to ascend her jack boot, put my hand on her knee – and… the flogger stung my hand unexpectedly.
Hands to the back, no hands, use just your tongue! – she yelled
Whatever turns you on, lady boss – thought I, put my hands behind, kept licking her boot.
The lower part of her corset was unbuttoned – naturally enough, she wore no panties underneath, and I saw the growing wet spot on a chair – she was getting increasingly excited, moving hectically, moaning…
I got a hard-on, but all my attempts to gain initiative were harshly stopped by a sting of the flogger and the yell. Eventually I realized the full passive submission was required from me – so I kept licking her boots, expecting whatever goes next.
The following I will relate from the on-looker point of view. Everything I did was directed by Mistress Regina (she wanted me to call her that) orders entirely. The mask or my screams or my feelings prevented me from hearing or seeing some of the things that has happened afterwards – so I can recall them only on the video my Mistress gave me.
So, I was licking Regina's boots, expecting the expectable to follow right there in the living room. I was wrong.
– Stand up! Hands behind the head! – Regina ordered.
She got up too, put the leather collar on my neck, wide leather bracelets on my wrists and ankles. All of them had D-shaped rings, which Regina chained to the locks. Several minutes later I stood before her (her heels were so high that I have to look up to her). She looked into my face and I saw the eyes of that excited lustful woman. I was full of desire again. Regina bowed down to me, kissed me on the lips and – out of the sudden – roughly spanked my engorged member by her flogger. It was so painful I nearly went to the ceiling, – but she silenced my scream with another kiss. Having finished exploring my mouth by the tongue, she connected bracelets on my ankles with the chain, quite short one. She checked the reliability of my fetters, grabbed me by the dick, and lead me out of the room.
I goose-stepped after her with my legs chained, desperately thinking whether I could be able to walk up the ladder to the bedroom. This palace, though, appeared to be equipped even with an elevator. She dragged me into it and pressed the button – but not the one for second floor, and not for the underground parking – she pressed the strangely looking one marked "-2".
Elevator's door opened and I saw the big room, styled as the medieval dungeon (styled – as it was dry, clean and warm there). I had enough time to notice a hook on the ceiling, (лебедка) with the complicated system of blocks and hooks, torture devices hanging across the walls (nippers, hooks, clips, sophisticated knotted leather straps, numerous steel handcuffs, sticks and batons), several obscure installations that looked like something in between a chair and a table with leather straps attached; several other things completely unknown to me that time. Later I noticed a video camera on the high tripod.
Initial impression of the chamber was pretty freaky – scary looking torture devices seemed frighteningly real (and they turned out to be real later), the sophisticated devices looked like they were used many times (and they were, as I later discovered).
My mistress guided me to the one of the wooden monsters. She's been kissing me for a long time again. She took a slick rope, got down to her knees, and then tied a knot just across my dick. With another part of the loop she tied up my testicles – they promptly turned blue along with my dick several minutes after she was done with that.
Then she laid on the wooden lodge, pulled her legs in jack boots on my shoulders, and, on a verge of excitement, pushed my equipment inside her. This first, almost crazy fornication, I worked out with some delay, because of the dick strapped by the rope. I came just after I felt her shivering, her boots squeezing my head. Her head was thrown back, she pressed her naked breast, screaming, coming… My orgasm was little bit painful, but the wave of pleasure carried me away, too – later, reviewing the video, I knew I have been screaming too. I stood against her, exhausted, she bent to my face, squeezing my dick strongly with her hand. I got hard-on again almost immediately– I don't know whether the look or her massage were the reason.
Next time we fornicated standing on the knees near the wooden bed. Regina's breast rested on it, her hands under her head. Receiving the pleasure, she moaned while I was working behind her. I could not come very long, but it made my orgasm even stronger – I screamed of pleasure and pain. Again.
She turned to me and I realized it is not the end of our night. Her sight was full of desire. She sat on the couch I've been staying on my knees near minutes ago. She was caressing me, touching me, rubbing my nipples and my penis – but wonder did not happen. I moaned of pleasure, but I could not achieve erection again. She understood her attempts were all in vain – but it was a mistake to think she would give up.
She took me up from my knees and led me to the device standing next to the wall. She unchained my legs and ordered me so stand above the wooden wedge. My widely spread legs she chained to the lower frame of the device. Then she freed my arms, already numb from being long chained behind me, and chained the bracelets to the beam above me. She inserted a gag into my mouth and locked the strap on my nape.
Spread widely, with my mouth shut, I waited silently for her to continue. Regina took the rope off my penis and testicles, and begun to roll the device's wheel. I felt the wedge started to rise, pressing me between my legs. She checked if it fits properly, got back to the wheel and continued to roll it. I felt severe pain. If you want to know how it felt, try to sit with your bare ass on the sharp edge of the wooden board.
I screamed, but the gag silenced me. Within several seconds my legs, chained to the device's rings, hung in the air, I nearly passed away of pain, while Regina calmly was calmly examining my dick – for the reasons totally unbeknown to me, it got engorged with blood and was ready for the new action.
Device was designed to put the wedge between the buttocks and to rest against the anus, leaving the penis and the testicles hang free. She was satisfied. She strapped my endowment with the rope, and gave me a long passionate kiss where my lips, covered with a wide leather strap, were.
– They called it a in the middle ages – she gave me a smile of sadistic inquisitor, turned back and stuffed herself with my long-suffering "cabbage". I was hung high enough to compensate the height of her heels. I did not have much pleasure this time.
She was rough. And it lasted ages. My swollen penis stood up, and she knew I would not come quickly.
*When the exhausting marathon was finally over, she put me off the device and brought me to the couch we made love on before. This time she ordered me to lay on my back.
I discovered my ankles chained to the rings on the side of the wooden couch. Wrists were connected to the turning wheel on the other side. I quickly realized she would stretch me – no need to explain they used to call it "strappado" in the middle ages.
She put the gag out of my mouth, replacing it with another one – two-sided thing with a large rubber stub on the one side, and the black slick dildo of considerable size on another.
She started to roll the wheel, stretching my body like a string. When it felt like my wrists are about to be torn off, I mumbled thru the gag, and she fixed the wheel. She went to the wall and returned with a stack, like the one she was spanking me in the beginning. She adjusted it conveniently, and started to hit me upon my chest. She beat me long, causing all of my chest to turn red. I was aware this torture would end only when this hungry rich bitch gets aroused enough to sit on my face. Finally, the beating ended. She bent above me.
With her eyes shining, she sit above me and started to suck the dildo fixed in my mouth… Hungrily, greedy… It was very sexy and exciting. The burning breath of the over-excited beautiful bitch – I felt I became harder and harder down there… She seemed to feel it, too, turned back, pushing the dildo of my gag completely inside of her. Her slit's moisture was pouring on my face, gorgeous butt moving across it, my head was squeezed between her boots. Her hands grabbed my dick, squeezing the lubricant of it. Several times she squeezed my testicles, tied by the rope, – it hurt me like hell.
Then she started flogging me on my thighs. Then she reached the wheel, pressed it with all her weight, stretched me several centimeters more. She left my face for a couple of moments – just to attach another rope to my poor dick and hung it thru the hook on the ceiling. Having done that, she lubricated my gag by her saliva and sat on it again. Now her every movement caused my penis to be pushed up with a rope. I moaned and screamed below her, dreaming about her to finally reach the orgasm, to stop the torture for a moment. I dreamt her to left the chamber, leaving me dying here. Almost of all my dreams later came true.
She was torturing me long – than she stood still for a brief moment, shivered of pleasure and came with a loud moan – she pushed the rope attached to my equipment making me scream of terrible pain – I mean, I would scream without a gag in my mouth. That was the part of my dream to come true. But the Mistress have not left the dungeon or left my dying there.
She freed me of the straps, brought to the middle of the room, secured a carbine on my back, connecting all my bracelets. The she went to the winch, pulling down the hook of that unpretentious device. Regina connected my chained wrists by the hook of the rack – the winch creaked, and my hands started to raise to the torture chamber's ceiling. It stopped when I hung on the rack, touching the floor only by my toes.
Rubber dildo of my gag was still sticking out of my mouth – so I just howled numbly, feeling the pain in my twisted shoulders. Meanwhile, Regina put on leather panties with a dildo on the front side. A vibrator was inserted in the body of the Mistress. She turned the switch, indistinct buzz followed, and my hostess sight became blurry again.
She approached me, and started rubbed against me with her marvelous breasts. It lasted pretty long, with a soundtrack of excited beauty's moans. They grew louder and louder. Regina came several times, lubricated her dildo with several drops of some liquid and pushed her dildo up my ass.
To recall the events that followed I have to turn to the video – since that moment I just groaned of pain, stretched on the rack, paying little attention to what has been happening in the chamber.
She was fucking me in the ass for 18 minutes. All that time she moaned with extreme pleasure, with her groans often turning into screams. She came multiple times. She took out the thing out of my rectum, sadist, looking little bit calmed down, sat on a chair in a corner of the chamber. She was having her rest for some 5 minutes. Then she rose sharply, took a long leather scourge, and started beating me on my buttocks. I counted twenty hits. Then she raped my ass again for 12 minutes. 3 minutes of rest. 10 hits of the scourge. 20 minutes of the dildo torture.
Finally, she leant back in the chair. She switched the vibrator off, and relaxed for about 20 minutes. All that time I hung on the rack, expecting the torture to continue. But – the unbelievable happened – Mistress Regina, insatiable female specie, – she grew tired.
She pulled me down, by the kick of her boot made me stand up and led me to the little door in the corner. It turned out to be a toiled. She seated me, attached my legs with straps, locked my arms behind the fanny.
Did you liked it – she asked with a smile – go, do your things.
Should I left the gag? – I nodded negatively.
She smiled again and closed the door. The lock clicked, the lights went off – I sat there in complete darkness.
My execututrix have not appeared. Soon enough, "a bit" exhausted by torturing, I felt asleep – on the toilet seat, with a gag in my mouth, with my hands and legs tied up.
I did not knew whether it was morning or evening again. It was dark in an underground toilet. There were no windows, though the heating and ventilation were splendid. I slept on my seat, waking up several times, listening to the silence. After some time I heard sounds again – deadening was good enough. There was nothing on my video tape to reveal what has been happening in the chamber during that time.
I heard voices, groans, sounds of kicks, voices and moans again. Lights went on suddenly. The door opened and I saw the Mistress Regina wearing a rubber suit with a gas mask, with a rubber baton in her hand. She untied me from the lavatory pan, flushed it, and led her slave from his "bedroom". Showing the way with a baton, she ordered me to move into another room – I took in a single glance over the chamber where I suffered so much yesterday. Surprisingly enough, I saw a woman, tied up the way I was tied yesterday. Her body was covered by red stripes, apparently, she was flogged. She already ceased to moan – just stood still, with her head dow.
Answering my puzzled sight, Regina "cheered me up" on the buttocks by her baton, and said "A maid. 'has broken two plates at a time". We entered the neighboring room – looked like hospital ward. Weird installations, obviously built to torture Regina's partners. Shelves filled with various hoses, enemas, catheters, gas masks and other devices, mostly made of rubber.
Regina proudly called this room her "Rubber Lock-Up". She made me stood on my knees, chained my legs (my arms were chained since last night), and – finally – removed the gag with a dildo. "I gonna need it" – stated Regina. The she hypercritically chosen me a mask and put it on my head dexterously.
There was a gag inside the mask, that squeezed deep into my mouth. Finally, she put a hose with a plastic battle on the end on my member.
– Urinate – ordered she, and then left, carrying the dildo gag with her. I suspected whose mouth it would enter soon– and I felt no envy to the maid, sitting on the horse. I pored off a good deal of urine, making the bottle half-full. I have nothing more to do, so I stood motionless on my knees, waiting for Regina to return. She did not returned soon.
She ran into her Rubber Lock-up, blazing with excitement. Put a hose off my dick, connected some kind of a funnel to it, unbuttoned the little lock between her legs and squatted above the bottle. Thru the weeping glasses of my gas mask I could see how my Mistress' urine pouring into the bottle. Several moments after it was nearly full.
You need to be dripped – she announced, then she turned the bottle upside down and installed it on the high support, attached it to the thick rubber hose on my mask. I understood then where it was connected. The spurt of urine went directly to my throat. She sat at the shelf and observed her urine pouring into my mouth. She was irresistible in her black rubber suit, fitting her beautiful body tightly. 100g later, she sprung up and went to the exit. She stopped near the door, looked at me, and returned.
She took the long floppy rubber hose, she lashed me on the sole. I howled of pain, urine in the dropper bubbled. She smiled and continued torturing me. Twenty strikes made in full-swing, very painful ones, – tears welled up in my eyes. Glasses grew totally misted. Urine kept pouring into my throat. She left me for a maid again. My heels were burning, more than liter of urine flowed into my mouth.
When she has returned, I was totally tired standing on my knees.
My Mistress went into the ward, looking tired, freed me from the dropper and the leather bracelets, and brought me back to the chamber. The maid was still there. She hung head down on the hook placed high on the wall. She was tied and blindfolded, familiar dildo gag stock out of her mouth.
All her body was striped, apparently by the flogger. The rubber baton jutted out from her vagina. Electrodes on her nipples were attached to some device, plugged into the outlet.
She brought me to the middle of the room and started to attach my arms to the trapeze chained to the winch's hook. Then she strained the cord to stretch my body – but I stood upright firmly. Suddenly, she jumped upon me, having crossed her legs on my back, embracing me by the neck. Vibrator buzzed, Mistress started to swing on me, twitching my nipples, rubbing herself on them. I heard groans from behind the gas mask – her eyes were so close, and shined so bright that I felt excitement, and soon enough my dick got up and pressed unto her closed suit. Meanwhile, she found herself another amusement. She started to strangle me with a mask, closing the valve on it's ventilation hose. Strangulation, strangely enough, only increased my erection. Our bodies shuddered on a verge of an orgasm. Furious Regina tortured me, getting more and more excited. I felt I am about to come. I had nothing to breath. I could not scream. My dominatrix stared at me straight thru the glasses of two gas masks. Then she gave a me a gulp of fresh air, embraced me strongly, snuggled up to me, and screamed. I moaned, as far as the gag allowed me to. Then we went silent, exhausted.
She got down from me and sat on her favorite chair, took off her gas mask, looking tired, folded back the hood of her suit. She became flashed, streams of sweat ran down her face. After some relaxation she took off all her rubber attire…. She saw a pool of sperm on the floor behind me – she smiled, touched it by her toes, and started to smear it across the floor.
Then she put my dick into her mouth and blew me, swallowing all my sperm in the end. She turned off the lights and left the chamber by the elevator. In a complete darkness, I hung on the trapeze, using my 'time-off' to recuperate. I'm not sure how many hours had passed by – I eventually get used to the gas mask, my jaws, extended by the gag, became numb and ceased to ache. I heard the sound of the elevator, the lights went on. Regina was not alone.
She wore the SS-uniform – high-collar jacket, breeches, high leather boots, black gloves, totenkopf cap, shades. Girl who accompanied her wore only thin semi-transparent panties – she cried softly. Regina pulled her by the hair several times – she calmed down a bit. Once Mistress' hand came undone, she felt on the floor, embraced Regina's boots, started to kiss them, crying and asking not to beat her – and she called Regina "mommy". Then I realize the girl was really Regina's daughter – and I witnessed a part of a parenting process.
I have learnt about her fault later – it turned out she, the girl of full legal age, came home after 11pm. Apparently, Regina considered her parenting duties very seriously – she was very upset about her daughter being late for home after the college – even if she was just spent little bit too much time with her female friends.
She kicked the girl away by the strike of the boot, and ordered her to shut up. She picked something like a spine massager made of small wooden balls and dropped it near the wall. The girl calmed down a bit, – sobbing loudly, she obediently went to the wall, took the rubber gag (the exact replica of the one I had in my mouth, just smaller) off the hook, pushed it into her mouth, and fastened the strap on her nape. Then she hand-cuffed herself with handy small manacles – she was doing that with a kind of knack that made me think it was not her first time. Obviously, she felt better, having realized she is not to be beaten. Several minutes after, the daughter stood on the massager, face to the wall.
Having finished with a daughter, Regina turned to me. The military uniform becomes any woman well – but Regina was just gorgeous in her black SS outfit. She came to me and took my respirator off – I uttered a sigh of relief. That moment, I enjoyed my life, breathing the full lungs – I felt she freed me not from the humane considerations. My serendipity did not fail me. She buttoned my ankles to the lower trapeze and pulled me up on the winch.
That lower trapeze was attached to the floor by the chain and the ring. Soon enough, I hung, stretched across to frames. Regina's daughter tossed and turned, mumbling inaudibly thru the gag. Mistress, seemingly upset, came to the girl, unclasped the strap, pulled the gag out of the mouth of her punished daughter. She, without any sign of embarrassment, turned her childish face to me and asked – You are going to torture him, Mommy, are you?
She acknowledged briefly – the girl asked if she may see. Mother turned her from the wall, leaving her knelt on the wooden balls anyway. Then she put the wet gag back into her mouth, shook her finger at her, got back to me. On her way she grabbed large nippers equipped with rubber tips. She ordered me to open my mouth – and, with a dexterous movement she grasped my tongue by the nippers. She dragged it out almost entirely and attached a wooden clip near the root. The clip painfully pressed upon the bottom of the tongue and the edges of the mouth, leaving the tongue to stick out of the mouth.
Regina attached the chain to the clip, and the plummet to the end of the chain. My tongue was pushed down so heavy that I muttered. Then the Mistress inserted the inflatable gag into my mouth – so roughly, so deeply that it nearly reached the throat. She inflated the gag, stretching my poor mouth even more. Tongue, sticking out of my mouth, eventually became numb, and ceased to bother me.
Meanwhile, Regina hooked my nostrils by the small steel hock, hung the plummet on the chain she put thru the upper trapeze. So my face was stretched in opposite directions. I mumbled constrainedly under the gag. Regina was getting increasingly creative – her daughter watched curiously, the maid hung upside down silently.
Then came the nipples' turn. She applied two clips, a ring connecting them – attached a plummet to it. Then she knelt and began to handle my genitalia – he put my dick in her mouth and easily achieved an erection – with a several coils of a rope she had fixed it forever. The plummet of considerable size was attached to the rope, ting up my testicles. The picture was crowned by the wide leather fold covering my eyes.
She left me hang – it sounded like she went to the maid. The following I could just hear – the moans of the tortured woman, trenchant strikes of the scourge, creaking of the winch, muffled kick sounds, apparently, produced by boots. I was hanging pretty long….
Regina and her daughter had left, and then, she had returned to bring the maid upstairs. When she took my blindfold off, I saw her dressed absolutely casual, almost the same way she was dressed when I met her in the bar.
Regina seemed to be in haste. On her order, the maid freed me from all her stretching equipment. She put another gas mask on me – the simple one – without any gags or torture devices. She turned of the filter, and turned on another one – colored red. All of the time the Mistress stood near me, fondling my strapped dick that turned blue by the hand fitted in a kidskin glove… That's how I remembered her. She nodded to the girl who pressed the button on the red box – the acrid gas began to flow into my mask.
I awaken on a bus stop. I sat on a bench – I was dressed properly, just like nothing had happened. The pocket of my jacket was filled with a video tape and the thick batch of bennies.
Music school
When Lena came out of music school, it was already about 10 o'clock of the evening. Spring had only just begun and therefore it had already grew dark. Lena was a graceful girl of eighteen with beautiful dark-chestnut hair. She had already attracted her classmates for a long time, however she did not hurry to answer the courtships of her multiple admirers. It so happened that mentally Lena grew up much slowly, than physiologically. Sex for her was yet beyond bounds, from an "adult" world.
The girl could not bear returning from musical school late at night. Her house was a good way off the school; however, if wandering a little among side-streets, it was possible to shorten half of the way. But presently, late at night, Lena didn't want to go down dark courtyards, between frightening houses.
However unless cut the way, she would get home not earlier than eleven, and she was so tired after a day and wanted so much to get home quickly, take a shower and go to sleep that she over-powered her fear and trusting to luck, Lena turned on a side-street. Familiar like the book at sunshine, presently it absolutely looked like the other part of the city… it's nothing, it would take only twenty minutes… What can happen?! Suddenly it appeared to Lena that a shadow showed up behind the tree on the left. A girl quickened her pace. Why only she had put on high-heeled shoes?! If she had to run, she wouldn't be able to do even three steps…
-Hey, baby! Isn't it late for a walk? – she heard a mocking voice somewhere on the left. It was too dark and Lena couldn't see its owner. It seemed as if everything inside tore off. «Pay no attention,- she ordered herself ,- you have almost got home. Everything will be fine".
She quickened her pace insofar the devil heels let her do it. There was the last courtyard.
Her house was behind it…
-Hey, bitch! I talk to you. Don't you hear me?!- suddenly the same voice was heard just above Lena's ear. A girl cried out in fright and then and there someone firmly grabbed her hand from behind. Lena was going to scream, but suddenly a cloth watered with something that had a harsh odor was pressed to her face.
"It can't be! It can't happen to me… Not with me…"- thought Lena loosing consciousness…
Lena awoke on a comfortable bed that was in a big gloomy basement room. A beautiful 27-aged girl was standing beside the bed. Her attire astonished Lena. She wore white lacy stockings, semi-transparent knickers, and the nipples of big and correct form breasts were clearly seen through a nice white body.
-Has awaken, bitch?- the girl asked with contempt.-Now listen to me. You are out of town yet. This house is deeply in the forest. Only devil knows how far it is to the nearest dwell. You can scream as much as you like, but nobody will hear you. I and my pets will play with you as long as we want. If you are a good girl- may be we will let you go…- An owner of strange attire gave a cunning smile.
Lena's heart bit violently.
– What… what do… you… mean?-she asked stammering.
– Will see…- a girl replied quietly and sat down next to her prostrated on a bed captive.
Lena felt hot breath on her face. The next moment she sensed as gentle feminine fingers undid a zip on her jeans. Lena recoiled with fear from her tormentor. Than and there she got a slap on a cheek of such a power that for a moment everything got dark before her eyes. She burst into tears.
– It's just the beginning, bitch,- she said looking on crying Lena passionately,- and remember the first rule… you may move only when I tell you. On these words the hostess undid a zip and a button on Lena's jeans sharply and pulled them off with graceful motion, denuding young beautiful legs. A T-shirt and a bra were pulled off no less sharply. Lena gave a cry and received a strong slap on another cheek.
-Shut down, beach,-she said angrily, after that, to the girl's surprise, she stood up and switched the light. The scene she saw made her feel worse.
At that moment she realize what was in store for her.
The room was very big, a bit smaller than a gymnasium. Different things of frightening type were hanging on every square centimeter of the wall; their meaning as girl vaguely understood had sexual meaning. There were toys of different length and widths, loops, and a lot of things the purpose of which Lena didn't understood at all. The floor was cramped with various units. Strange things hang down even from the ceiling.
-Well what beach, have it come to you what will happen to you?- a girl smiled with a shadow of triumph.
Lena only gave a sob.
-Get out of bed and come here!
Lena stood up obeyingly and came up to her new master who examined her attentively.
-You beach are not bad,-She said with satisfaction.
It's necessary to say that Lena's body was really very beautiful. Graceful long legs, broad hips, slim waist and big breasts prettily contrasted to naive, nearly babyish face with green eyes filled with tears.
Suddenly the girl put her hand into Lena's knickers. The girl sensed as two fingers stuffed into her pussy and run into a virginal barrier. Lena gave a sigh.
-Still a cherry?- she was surprised.-So much the worse for you.
She twitched the knickers on herself with such power that they tore to pieces opening up neatly shaven groin. Lena couldn't restraint sobs any more; with all her might she tightened her legs closing her treasure with both hands.
-Great!- the girl impudently jerked back Lena's hands.-I like it without hair.
Tormentor grinned with pleasure.
-Now, bitch you'll tear your barrier,- having said that she tore off from the wall a toy of an average size and gave it to Lena,- stuff in a pussy-hole!
Lena didn't resist. She drawn the legs apart& began slowly stuffing plastic toy into pussy… She had never done anything like that & she didn't like it at all. Lena saw out of the corner of her eyes that the girl put her hand in her knickers & tenderly massages her pussy.
Soon plastic toy run into something inside Lena and didn't go further.
-You are at aim,- she tore herself away from her occupation ,- push harder.
Lena beggarly looked at her master.
-You foolish beach. Nothing can you do!- with that words she came up to Lena and knocked the toy from below upwards, stuffing it into Lena's pussy to the tag end.
Harsh pain made girl burst into tears again. She never imagined that she would lose virginity under such circumstances. Adult friends told her that at that moment there must be a lot of blood, however there was no blood.
-That's all!- said the girl.-it's too early to scream. The real pain is ahead.
-The girl dragged Lena to the sticks which hang down from the ceiling on one parallel to the floor. She fixed girl's hands to the ends of one stick with the help of closing rings, and legs were fastened to the other one. Soon Lena hung in the air at the distance of half a meter above the floor. The sticks were broadly parted. A girl sobbed without ceasing.
-Shut up, rotter!- shrieked the girl. Now you'll fill something you've never felt before. You'll come in 5 times, I promise you this.
The tormentor took something from the shelf on the wall, came up to widely parted legs of her prisoner and there Lena felt that something cold and sticky dropped on her ass, oiling her second yet virginal hole. She closed her eyes and without understanding what was going on continued sobering. Suddenly a cry changed sobs; Lena had never before experienced such pain. Her tormentor stuffed slowly turning the very plastic toy what only recently was in her pussy. Shrieking with pain the girl bagged with tears to stop that, but her sobs and entreaties just exited her tormentor more and more. She prepared Lena's ass hole for several minutes and said;
-Well beach, now you are ready.
Than she took a toy but longer than previous and also it had tread at the end and stuffed it into ready and blazing ass hole.
Than she pushed a frightening device up to Lena, it looked like a writing table but it had wheels.
-It's one sex-machine from my enormous collection. She proudly introduced the device. You can't even imagine the filling it will give you. She opened a side lid under the table took out one more thicker toy with the similar tread at the end and stuffed it harshly into Lena's pussy. It seemed as if she was torn apart to pieces. She squalled but promptly got a strong strike on buttocks and held her tongue.
-It's not the most terrible,- smiled the girl, Lena noticed that her breath become more frequent, but she didn't see what her tormentor was doing behind, her she only heard some vague sounds. Something snapped and jammed. She couldn't even imagine than that what was inside her were connecting to the mechanism on the rack between Lena's legs. Having finished fixing all binding, a tormentor began stuffed a toy more deeply.
Unable to bear that any more she cried out.
-Don't… I don't want… Please, let me go. It hurts me…- sobbed unlucky schoolgirl.
Paying no attention on sobs, the girl calmly continued her deal. Finally when a toy connected to the table hid in Lena's ass for 40 centimeters a girl put her hands away. She went around the girl and reached out one more toy but a bit shorter than previous, and fixed it by a tread end in a gap of unclear box on the level of the girl's mouth.
Open your mouth, snot beach!- ordered a girl. Lena obeyingly opened her lips. Her tormentor corrected the device on the necessary level and sharply stuffed it into mouth. Lena tried to cry but everything she managed to say was chocking wheeze. The toy set against her gullet and a girl felt emetic reflex but her stomach was empty, she had eaten nothing from the morning.
Obviously satisfied with the done work the girl reached out from the table tree electric wires with the pegs at the ends. One wire was connected to clitoris with a peg, the other two – to nipples. The next thing she took out were two containers which remained two litter plastic bottles for water. But these containers were glass and without bottoms. Two hoses were joined to necks; the other ends were hidden inside the device.
-These things will pump air out your breasts. I can say you'll hardly like it,- smiled the tormentor putting containers against her breasts by the ends were bottoms should be. The containers were big but Lena's breasts hardly got into them. The girl pressed some button on the device and vacuum instantly formed in the containers. So they stuck to girls body. It was a little uncomfortable but painless.
The real pain tortured her in the ass hole and in the mouth.
The girl moved few steps away her prisoner admired the done work, then she sat beside Lena on an arm chair and parted her legs widely, prepared a toy apparently intended to fondle herself watching Lena.
-Well beach, are you ready?- asked a girl She pressed a button on the side.
At first it seemed to Lena as if she was turned inside out. But soon she understood her sensation. All three sticks inside her moved from side to side revolving a little, all that caused great pain. Especially the one in her ass hole. Suddenly light electric current flew through the wires stroking clitoris and nipples. The containers pumped much air out, that breast inside got red and rose up in pyramids. It seemed that she was dying- it was a violent pain. But soon except pain she sensed another feeling. Bellow stomach. It comes to her that the same feeling she'd experienced while watching erotic movie late at night. Seizing he opportunity that nobody was at home- her parents had visited friends- she took off a skirt and knickers, set her legs apart and not realizing what she was doing began fondling her pussy which became wet and warm. Very soon she experienced her first orgasm.
She had the same feeling now but presently it was stronger & become stronger with every second, gradually displacing pain.
Suddenly sticks inside increased the amplitude of their revocable-onward motion. Two sticks between her legs completely came out her ass hole and pussy, but only to come back with loud squelch. The stick in Lena's pussy dipped into so deeply that brushed against the womb, giving one more trilling feeling. The third stick left Lena's mouth for a time and loud moans were heard at the moment. A girl didn't realize at once that she moans not because of pain but of unexpected pleasure. Soon the current voltage in the wires increased fondling (now it gave her pleasure) Lena's clitoris and nipples.
Forgetting about everything in the world the girl began swinging cross-bar forward-backward she desired the sticks between her legs dipped into her as deep as possible. She caught herself on the thought that she wanted the stick in her ass to make a hole through and touch the stick what drilled her throat. Lena felt herself dissolute hooker and it made her horny more and more… Trough her own moans the girl heard sensual moan of her kidnapper. Pleasure seized Lena by waves. And there she began coming in. At the moment of orgasm she simply yelled from pleasure. After orgasm came one more… then one after another. Then Lena lost consciousness. Orgasm beat her tormented body one after another, loosing consciousness she thought that pleasure would never end.
Soon Lena came to oneself. Her heart beat violently. There was knocking in her ears. She understood with difficulty that she was still hanging above the pleasure device. Her kidnapper stood beside and looked at her with surprise.
-Fifteen times! Beach you came in fifteen times in a row,- she said with delight. My record – eight. Even though the stick didn't interfere in the mouth, Lena couldn't answer. She just hanged enfeeble above her lover- sex machine. The girl, having released all Lena's holes from sticks, removed vacuum containers off her breasts and disconnected the wires. Having rolled the device apart, she pressed something again and Lena was smoothly lowered on the floor.
-Have a rest, baby!- she said unexpectedly softly and released Lena's legs and hands. -You have few hours to sleep and recover your strength. When you get up there will be a surprise for you.
Having unfastened her captive, a Blondie ceased the room. Lena heard that the door was locked several times.
The Girl creped somehow to the bed and flopped on it, having no strength to move. Her ass hole didn't close to the end and still it was a hole of five centimeter in diameter.
And than dream overcame her…
Mysterious Photostudio
Looking upon gorgeous photos of beautiful women bodies, hanging on the walls of my new workplace, I complimented myself and was glad for such successful choice of a job. It wasn't bad for a student, moreover, an artist to-be, to find a job as a maid at a famous photographer and connoisseur of women beauty. I liked my mew master and I feel that we flipped each other. We talked with him about art and beauty, and, the most important thing, my master appraised my clothes style. I adore stockings and lace, graceful shoes, heeled or platform, it's very feminine. When I feel beautiful and pleasant clothes on me, I am always full of inspiration in a search of new sensations and ideas! It's so wonderful to be an embodiment of beauty, to be an art masterpiece for myself and for other people, especially now, when the most famous artists and photographers try to capture a part of this beauty on canvas and photograph paper. However, photos are wonderful, scenes are fascinating erotic, I wouldn't mind to be a model for my new master. Anticipating my potential as a model for a new masterpiece I became a slave of my fantasies and new experience. My body became hot – excited corseted breast wanted pleasant sensations, my vagina became wet due to excretory grease and wet pants couldn't keep a pleasant body smell, following me everywhere in a house as a tail of the most sophisticated perfumes. Delight and excitement, which overcame me in result of photos contemplation, maddened me completely. I was ready for the greatest masturbation in my life, but rescue came in time.
– Do you like? – I heard a voice of my master behind me. In his voice there were irony and obvious curiosity. Only now I felt his look at my buttocks and nether regions, hardly covered with wet pants. Is it possible that he was at home all this time and saw everything? I shivered and pleasure convulsion, as if electric impulse, pierced me and ran all over my body, giving me a sweet joy. Looking upon photos I took soft sweeps, as a cat, and forgot that somebody could see me in my excited state, mindless, obeying only to sensation desire. I froze in very exciting posture, as if hypnotized by master's look. Of course I experienced not once men's leers… But now, in a weak moment of my helpless excitement, ready for pleasant sensations, I was completely under master's foot. I called him master playfully, this made my housework a game, but now I had no hold in this game rules. Word MASTER took its initial literal meaning. Hypnotized by his look I was ready for any his freak. Touching gently my buttocks, as if teasing me, the master made me understand that he was pleased with me and my reaction at his oeuvre masterpieces, and that I can stand straight before him. Looking into my eyes, he seemed to invite me to surrender to his will and fantasy. That was a wonderful moment of my dependence – the master knew what I needed, because he knew what he wanted and didn't confuse me with silly questions about my fantasies and wishes, he knew them all, because he received them from me, feeling my inferiority.
My fleeting enchainment was over, I was looking into my master's eyes, as if letting him know about my readiness to surrender to his will, to become a model of his new erotic experiments. Looking narrowly at my excited face, topping corseted breast, the master ran his hand over my pussy, pressing softly at my wet knob, emitting tempting odor. My widely opened eyes became starry because of this touch. – I am lost in admiration because of your works – I decided to confess – all these bodies are pierced with erotic art and they are worthy the most sincere admiration!
– I wasn't mistaken without you and I am very glad that we understand each other, I'd be glad you participate in my creative experiment – told the master, taking my hand. He was unbelievably imperious with his courtesy and attention. Of course, I was ready. The master led me into basement, about existence of which I didn't even guess.
Under impression of what happened I was calm, without knowing what my master bethought himself. Coming down the basement, I saw premises with gray concrete walls, full of facilities from an inquisition set, I even felt myself a medieval heretic, who let herself some sensual liberties and was brought to punishment, as if a bitch, to be punished for honest and natural feelings given by nature. Martyr for truth, indeed! New fantasy, justifying coming, unknown to me before experience inspired me even more, and a new wave of excitement overwhelmed my mind and body. From a gloomy underground a tall slender woman worn in black came towards me: massive boots and a hood left no doubts about her role in the coming execution over a new sinner. Decisive face expression of a mistress told that she knew what she would make with me. The master stopped at the entrance, as if transferred me under the mistress's foot: – I took a ruttish bitch for you, she can't control herself, the whole house smells of her! Get on with her, darling, I trust you, you know what to do with such come-bucket as this bitch! The mistress came closer, looking at my body attentively. Took my chin sharply, turned aside and watched into my eyes: – On your knees, bitch, don't you dare look into my eyes till I permit you this! Her slap was as though a nice sign of attention to the doomed to death one. I surrendered, kneeling with resignation.
Pleased with my obedience my mistress told me to take off my dress. Meanwhile my mastermind was sitting on a chair on the sidelines and watching what was happening. Having taken my dress off, then, corset, I appeared before my executors so helplessly and available, that even my wet pants emitted a smell of obedience and thirst for punishment. It was clear for everybody, but the mistress was spinning out time, enjoying my body look which couldn't wait for the outcome of painful pleasure any more. At last, the mistress pointed my pants: – Take off your pants – the mistress ordered, smiling malignantly, and watching wet and stuck to a body tissue nuded completely my charms. I had only lace stockings and cuffs on – they emphasized the beauty of my skin and gracefulness of my body.
The mistress took something looking like a rod with two dicks at the end. I understood her further actions, only a thought about forthcoming took my breath away. All what interested me was how these monstrously looking outgrowths at the end of the mistress's torture instrument were by touch. The mistress pushed my buttocks with the rod to a metal construction with a collar at one side and manacles at the other side, on each side. – This is your place, whore! I surrendered obediently, feeling a growing excitement and pleasant satisfaction, feeling my obedience to my masters.
The master modestly fastened me to a support, fixing my body in vertical position. I was in suspension on my hunkers, completely defenseless and available for any fantasy and wish. My legs were half-bent and drawn apart, opening a great view of my ass and crotch from behind. My vagina was completely wet, emitting a smell of damp swamp slush all over the premises. Seconds of waiting were an unbelievable torture for me. I felt the master's excitement by his hands. Looking into my face he took my chin with his hot hand, smiling at me: – I know you like it! Later it will be more interesting! You will be in a rave!
At last I felt the double phallus approaching. Unbelievably! The expectation made me so much sensitive! My vagina and butt were so much relaxed and sensitive, that I felt this approaching pleasant torture instrument with all my body!
With closed eyes and in a complete desperation I was waiting for a penetration into me of that monstrous instrument of my punishment in the mistress's hands. Enormous discharge shook my body, two giant pistons ripped into my body, setting afloat the infernal execution machine. This is the only comparison I could make, because now I experienced regular, endless movement of this monstrous piston towards and backwards out of my body, the phallic rod, chomping with my grease, penetrating into vagina and ass, the mistress, moving it inside me, my inspirer, watching what was happening with delight. Deafening screech came out of my throat and I was screaming as loudly as I just could. Convulsions, shaking my body with fits and making me twitch, it seemed, excited even more my mistress, fucking me craftily with the double phallus.
The mistress continuously moved the rod, making movement slower from time to time, and this slowed down my coming orgasm! That was the very torture – watching my impulsively vibrating from pleasure body, the experienced mistress slowed down and waves of pleasure, ready to cover my body already, were falling back, postponing my moment of joy! I didn't already care attention and joyfulness of my executors due to what was happening. – I want, want this now! Please, let me come from your instrument, I can't stand your tortures anymore!.. I want!… Do you hear me? Do it! Quickly! The master grabbed my chin: – Can't you wait, little bitch, why do you make such noise? He told these words and the rod ripped deeper inside of me, and moved faster. Indescribable, divine feeling overwhelmed me! Rod's movements were merciless and killing! But it was what I wanted! That rod was a devil for work! I was on heavens twice! I was convulsing because of passion and pleasure beneath my masters' gaze. And that was the most wonderful thing which the mankind could create, it was the most pure pleasure which I have ever had. I felt myself as a corpus, being fucked by an incredible power of my mistress, and at the same time my soul was dissolving in an infinite space of my pleasure! I was so glad for myself – my torturers gave me so much happiness as they could control me and my feelings. I got moral and physical satisfaction! And all that was thanks to my executors, who gave me so many pleasant minute
New Years Eve
New Year is not an ordinary holiday which is expected by everybody. It brings something unusual and mysterious and most of all it fills you with hope that the next year is going to be a lot better. At last the expected 31st of December has come! We decided to celebrate this holiday unlike previous one with friends. Helen and Sergei are very nice. My husband Alexander came up with that idea.
They have eagerly welcomed our proposition.
We have spent a lot of time to prepare for holiday. Made a big list of things to buy and accomplished all the shopping without any exceptions. Alexander indented to buy presents for our guest himself.
Holiday table was ready. New Years tree has been set! Candles are lid. Any moment the guests are about to arrive.
Exactly at 23:00 the door bell rang. I rushed down to open it. Helen and Sergei looked great.
Actually during the routine days I didn't notice that beautiful body shape of hers. It was perfect. She was skinny with impressive breasts. And Sergei looked like a musculature athlete. His shoulders were so broad. Sergei has unleashed the present from the packet and gave them to us. While Sasha was saying:
– We are going to congratulate you a little bit later
This was quite intriguing.
We sat down at the holiday table. Celebrated in a great way. We were reminding each other all the great and funny stories that happened to us while drinking martini. Boys were drinking whisky. And at last this very moment has come – 12 o'clock. We had champagne in our glasses!
We are all screaming out loud
– Happy New Year!
Food has been great. After having drunk quite a lot we were so deeply involved into conversation that have not really noticed that Alex went outside of the room. And suddenly appears in the room with that Santa hat! We were screaming from excitement.
You have to live that moment to feel it.
Alexander has put all the presents on the table
With even the greatest surprise we are looking at the gifts. Me and our guests are simultaneously looking at Alex.
He is answering with the smile on his face.
– I knew that you would like it. I have dreamed about it for a long time. I hope we will use it tonight
– Is this some kind of a joke?-, asked Sergei.
– No.-, Alex replied.
– And I have dreamed about that for a long time too.-, with the visible pleasure said Helen.
Presents were quite original. These were kinky stuff like handcuffs, belts, dildo and many other things that I had completely no idea of.
– Lets get it on then. -, said Alex taking his clothes off
Helen immediately took her skirt and panties away and started to get strange belts on…
When Alex was completely naked I started to take off my clothes too. Sergei was still standing, not saying a word and looked at us. Suddenly Helen took the hard rope and started to beat Sergei
– What are you waiting for? Take it off! I command!
With his eyes down he started to take his clothes of as well.
– Faster! -, Screamed Helen
I could not recover from the screaming shock when I felt that Alex came up to me from the back and put the handcuffs on my hands. Then he put the ball into my mouth and tied the belt at the back of my head.
When Sergei got completely undressed Helen had put handcuffs on him as well and looked at the massive cock that she had already attached with the belts to her. She commanded him to stand right in front of her and get bent. She moved apart his butt checks and with a powerful cruel push moved the dildo into his anus. Sergei screamed.
Alex was not doing anything with me, giving me the time to watch. But my turn has come. He took some ropes, made knits out of them and attached them tight to each of my boob, he pushed my back and made me stand with my back to the floor on my arms and feet. He attached the other end of the rope to the feet and pushed that hard that I suddenly almost fainted from pain. I noticed that he is taking a very big and unusual cock form the beg, a vibrator with some sort of the box in the end, filled with liquid as I found out later. He came up to my ass, played with my little hole with his tongue and then polished it with some liquid, then he inserted that machine inside and in a couple of minutes I was overwhelmed by a powerful orgasm. It vibrations has increased by two and from the tension in my ass the liquid has started to come out, I was almost loosing it from pleasure. Alex took out the machine and gave me some time to rest, after that he put me on my knees, took the round ball from my mouth and immediately put his dick there. I started to suck it and after the cock became strong he left me alone and came up to Helen, they got together in a passionate kiss and she blew him as well. IT was strange but I was not jealous at all, and by that time the ropes were at easy and while watching all that I became very exited again. It was all new for me that I have forgotten about everything and just kept pushing my pussy and tits with my hands. Alex at that time pushed Helen to Sergei`s back and started fucking her right on top of him. I cumed from all of this and felt to the couch…
Today is 15:00, 1st of January and I am thinking whether we are going to wait such night for the whole year now..
Rules in his house
I can't recall what I happened to say that time. Just a loud slap on my cheek – the world turned pale, the wet fire echoed… down there. I sat unexpectedly, almost felt, holding my cheek, looking frightened, frowningly, looking upwards… looking on Him. Yes, I was scared – because I just could not know what's going to happen next, what kind of bizarre idea would come across his mind. What a way of punishing of a nasty impudent girl he would invent, a girl impudent enough to say one of the words forbidden in his house.
– Baby, he said, blandly, like I was a child, – a step towards me. «I see you have really gotten out of hand while I was away – and what's the best way of handling unruly girls, asked He, like I really was five.
My eyes were lit with disobedience – whatever came to His mind, I don't want it, I'm not ready, and I'm not guilty – what nonsense, to taboo the words!
All rightly, these girls get punished – said he, ignoring my inner monologue, smiling, standing just next to me. I drew back instinctively, and then, I heard that sound. Oh, no. – So that's what he invented this time. The buckle of his belt dinged, dinged like a door lock, shutting the world off, cutting off the freedom, the peace, the salvation.
I attempted to hide deeper into the couch.
Well, sweetie, you have not forgotten the rules, haven't you – he whipped me, without aiming any particular body part. He hit my right hip –at once, the straight, long pinkish stripe flashed on my milky-white skin, burning me. Grinning, he walked away, like nothing has just happened, took a goblet of the red wine, sipped from it, enjoying the bouquet.
I really went ballistic – jumped from the coach, with my fists clenched, in attempt to hit Him anywhere – the chest, the stomach, the jaw – just to vent my overwhelming anger, just to avenge the smarting stripe on my hip.
I almost approached Him. Feeling that, he turned around swiftly and pushed me so tough that I felt, hitting the parquet floor painfully…
– That's you asked for. Moreover, the rules are still the rules.
Sorry, love – his smile has begun to get more and more grim and scary… He took another sip of wine from the goblet, and spoilt the remaining wine all over my openwork panties.
You are not gonna need them anyway – he said distinctively, held the belt, and started to whip me over my legs and my stomach…
I shrieked, trying to avoid, trying to crawl away from the infinite sequence of the lashes…All I got were several more whips on my back and buttocks…
Fuck you, screw your fucking rules – snapped I, trying to stand up from the floor.
Great, dear, just fucking amazing – now I see my girl the way she used to be… But – he juggled the belt in the air – who the hell had allowed you to open your charming lips?
I drew back towards the door, hoping in vain to reach it before the next swing of the belt…He lashed again, this time hitting my engorged nipples.
And that was it. From that time I have had no choice, no escape, no hope for a mercy – not only that I dared to resist – I talked when the game had started, and the things I talked were not the best part of my vocabulary…the vocabulary allowed to be used in this game…
I ran to the kitchen – there were nowhere else to run… He ran me down halfway, when I stumbled clumsily upon the edge of the carpet, not being able to rise quickly enough…
I was out of my breath – and this fiery prelude had pretty much aroused me – another stain of the boiling body fluid started to appear on my panties, just next to the French red wine stain…
I raised my eyes – our eyes met. In His sight I read even stronger excitement, and something else that made my heart pause, to make the blood rush to the bottom of my belly… Without saying a word, he bent towards me, looking into my eyes, and put his hand on my belly… It took my breath away… I threw my head back, full of passionate desire, wishing Him to change his mind, to caress me – can't he just see I want it badly…
I had frozen in a languishing foretaste when he pulled my panties against me… Having noticed me exerted and trebled he just grinned and pulled the fabric roughly, tearing it apart with a crackling sound…I winced, returning to reality. Grabbing the formless lace in his fist, He uttered:
– I told you, you are not gonna need them anymore…
Seemingly easy, he grabbed me like a feather, dragged me into the kitchen, to the preparation table. Resistance was useless.
I called this table a "preparation table – we dine, we had our breakfasts, we indulged in other simple pleasures. It served out gluttony in all the ways possible. Why I called this piece of furniture like that was pretty easy to guess – between the meals it was me to be I was the one to be prepared on it…
He threw me on the table, face down. I experienced an access of pleasure, when my engorged nipples touched the chilly surface…
A pair of handcuffs were attached to every leg of the table, – now he was really busy fastening my hands and legs to the table. The table was long enough so to make my legs spread wide enough.
– Nice, said Hr. Now answer: how many lashes do you want? If you want too few, I'll name my number – and it is much more than you can sustain. The vague boundary between "too few" and "enough" fluctuated every single time, so I had to come up with a new number.
– Thirty, exhaled I
– And not a word, not a sound shall I hear from you – otherwise I would have to start over… – He seemed to be satisfied by the number I chosen.
I waited. My legs were spread widely – I felt like I am an indecent woman before the wild, bestial fornication.
Clocks ticked resonantly, counting seconds before the first lash. Finally I heard the swishing sound, I felt the growing heat between my legs – but nothing happened.
He burst out laughing.
– Not so fast, baby!
I nearly cried of resentment – torturing me with punishment is okay, but torturing me delaying the punishment I want so much is just off the limits.
And then he stroke the first, long-expected lash – it was kind of slack, not like the one I was getting ready for – my ass just got little bit warmer. I realized he is going to tease me, to warm me up, to play cat and mouse.
He stroke again… then again. If I could, I would draw myself towards the every whip. The spanks were soft, light, tender. He beat me slow, it was like he's getting acquainted my ass with the belt, enjoying every moment when skin touched skin.
After the tenth whip he stopped, putting his hand upon my buttocks, and started to massage them tenderly. A fire was raging inside of me, I dreamt about his soft lips closing in my hardened nipples, about his fingers exploring my excited flesh, penetrating me, fucking me…
As if he had read my thoughts, he suddenly dipped his finger inside of me and started to move it inside. I was about to cum. It was amazing pleasure – to forebode these waves of arousal, this impending, increasing pleasure.
I moaned.
He abruptly removed his hand, took the belt again, and whipped me, full-blast.
– Not a word, baby, not a sound. So, I have to start over…
And that's what he did – this time, without teasing me, without mercy, diligently, watching and enjoying the new pinkish stripes appearing on my tender skin.
It hurt. Every touch of the burning-hot buckle was taking my breath away. The belt was burning my skin, raping my body, tearing it apart, subjecting it, making me bite my lips, stick my nails into the palms.
All of a sudden – he did everything that way so I never could foresee his next action – he stopped, put the belt aside, and touched my vagina – to check if I'm wet, if I'm hot, if I'm excited. Feeling his fingers inside of me was like an electric strike. I tried to move towards His hand – to no avail, as I was handcuffed too reliable. A moment after, he took his hand out and drew a line on my back – fingers were hot, wet and slippery with the fluid I was soaking of.
I was nearly ready to utter a desperate moan – but moments later I felt he pushed something up my vagina.
– It is the belt I used to punish you, baby – He answered my silent question promptly.
– It's hard, isn't it?
Sure it was hard. He was inserting it deliberately slow, so deep it turned on against the uterus, then putting it out, then inserting again, driving me crazy, taking pleasure in my helplessness and his infinite power. Oh God, I craved to cum, and I wanted his dick inside of me even more, I wanted to feel his unbridled entry, cry and writhe, scratch his back and cum at once with him, feeling his orgasm merging mine. It would have taken just a second…
But he knew my body too well. He stopped just the second before I burst. I gritted my teeth feebly.
– Good girl, now let me taste you – the inner fire flared up again, I felt the pain of the yawning hollowness inside of me… Like He needed my approval! He clasped his lips to my slit, and started to fondle me avidly with his tongue…
Boy, oh, boy – muttered He, driving me insane, sweetie – his fingers reached the clit, squeezed it, I stifled. You smell wine and sex, you are watering… Would he loose control for a second, I could come… But it was me to loose control.
Yes, whispered I, now come and get me
He abruptly stopped fondling me, walked around the table, stood against my face.
It's too late – I nearly cum as he slapped my face…
I raised my eyes and saw the passion, desire and excitement shining thru the mask of icy indifference, self-control, and ingratiating manners.
He touched my bruised cheek. I turned my head, trying to catch his fingers by the lips. Instead, he brought his finger to my nose.
– Do you feel it?
I really smelt French wine, my own juices, and desire. All of these mixed into heady, stupefying bouquet. I managed to reach His fingers and lick them thoroughly, diligently… I caressed him with my lips, tongue, biting slightly, licking again.
Seemingly having made some kind of a final decision, he put his fingers out of my mouth, stepped back, starting to unzip his pants slowly. Oh yeah – then I saw the object of my desire finally, and it was driving me insane. My gaze became totally crazy, lustful.
Having seen my reaction, he grabbed his dick and started to masturbate slowly, just near my eyes. His every movement resonated with the spasms down by my belly. I just wanted him to take me, to fuck me long, to make me come five or six times…
– You know what? See what I've got for you baby – open your mouth.
I obeyed with greatest pleasure. I felt His dick in my mouth – big, resilient, hot, impatient – I sucked it gratefully – He moved inside of me – I saw he closed his eyes, I saw He feels really good.
– Don't you try to clench your teeth – or I'll kill you – that was the next thing I heard, – the swishing sound and severe pain of the totally unexpected whip followed – along with indescribable pleasure His penis' movements brought.
Another whip – and the pain again, and the pleasure accompanied it. He put his penis out of my mouth and returned back to my ass… Yet another lash – it got harder and harder to endure that killing, merciless pain. Whips and lashes poured forth, getting faster, getting stronger. I could not count them anymore, knowing for sure the number I named before has been reached long ago…
The time seemed to freeze, the air got sticky and hot. My skin has been cut and bleeding in several places, – he made me endure the terrible suffering, hitting these cuts again, intentionally. Though, my arousal grew with the pain I was a subject to. He tossed whips randomly, hitting my back, my legs. I had almost passed out, feeling only the salty taste in my mouth – tears or blood from the bitten lips… It was exactly the moment when I was about to scream, to forget any rules, when he entered me with a single strong movement – and the scream of pain turned into the scream of pleasure. Several quick, deep movements – and I heard His scream… We came almost simultaneously.
He stayed inside me for a couple of minutes…
– Let me go, baby – I gonna bring some eyes for your ass…
He undone the handcuffs, threw me over his shoulder and carried me to the bedroom, holding the icebox in the other hand. He sat on the bed, put me on it face down, and started to rub my buttock with the ice cubes. It was really great to feel the ice melting on my burning skin. The streamlet flowed down between the buttocks into the vagina. I felt like a spoilt child, like a bad girl, like a good girl – but I never happen to be more of a woman since then.
The dildo night
Little prison room with the tiny celled window up top. In the corner a four angle 70x70sm metallic platform is set up, covered by a layer of rubber. From the center of the platform a huge dildo shape fat stick, with the regulated height (a meter or higher) from the smooth, warm material. There are also the rings to attach the ropes on the platform.
A young woman of 18-20, seemed like a prisoner, not tall with fragile body shape and not long dark hair; two men in the uniform – guards or monitors which were ordered to punish the woman.
Two guards are leading the young women into the room. Closing the door. Woman is scared, looking around. She is ordered to undress. Trembling with all her body she is taking off the shirt, pants, bra and panties. You can see her large red breasts. One of the men is declaring the punishment – she has to stay in this room till morning. A pale woman keeps trembling. She is offered to use the toilet because she would not have this opportunity later. Like being drunk she comes to the flank and urinating, you can hear how her murmuring. Men are looking silently. The woman stands up and starts watching the guards with fear.
The first man asks his partner: so, are we going to put her at once or have some time at first? The other one is replying: let me fuck her first. He is untying his belt and takes his pants down – a huge cock is unleashed. Man orders the woman to stand on her knees and suck. She helplessly looks around, first one is pushing her forward and she has to obey. She is standing on her knees on the floor of the prison cell, she is pushed at her head to the cock, her face is touching it, and she obediently takes it to her mouth. The guard holds her head with his both arms and helps her with rhythmic movements. Second man is taking his pants and makes the girl blow him as well. The woman becomes red; it is very uncomfortable to stand on her knees on the floor.
First one is saying: ok, enough – do her!… One of guards get the girl to stand on her hands and knees on the floor, comes from behind, pushes her legs apart and covers her vagina with cream. Then comes closer and fills her with his cock the starts the fucking. Others one is sitting one the chair and watching.
The guard with his pants down strongly pushes his cock from behind. The woman remains silent, just low moans come out sometimes.
At lasts he comes and takes his big red wet cock. Woman is not getting up, just tries to watch him. Then the second man is slapping her butt and orders: lay! He comes from behind as well, gets a little bent over the victim and starts to fuck her vagina as well. Woman is moaning. Finally he sets off. While he was having fun with her first one has dried his cock with the towel, and got his pants on. Second one is demanding the woman to polish his wet cock with her tongue. Girl is taken up, gets her hair and force to bend to the cock, to take the cock and clean the sperm with her mouth. While she is licking the sperm off her is again put up and pushed to the edge of the room, under the window. Woman is standing, with her head down, shivering with her hands pushed to the back. Her mouth is covered in sperm. Second guard has cleaned himself with the towel. First one is saying: so, go on, let's make her sit down because the Master is waiting. They are moving the platform with the stick dick from the corner of the room right to the center. Woman still does not understand what is going on, she watches with fear and her heart is trembling. One of the men is asking: are you ready? Then takes the rope from the box, makes a ring out of it and ….takes it to the right breast of the woman, tights it up, and starts to roll and roll it several times around her chest. The breast is heavily pushed. Women is shivering, she can not stand still from it. First man keeps on doing his duty while the second one standing behind the woman, takes hold of her hands, not to shiver that much. Finally the turn of the left breast is coming up. It is covered by the ring, tightens up and rolled around the chest. The rope ends are tightening on the breasts as well. It seems like the breasts are dressed into tight rope circles. Woman's breasts are pushed ahead; her nipples are filling and getting red.
Then they are tying her hands behind her back. Her shoulders are set backwards, the breast skin is pulled apart even more, it is painful. Woman is silently swallowing her tears.
Men take her down to the platform. Suddenly the whole meaning of the punishment becomes clear to her, she is resisting, screaming. One of the men is giving her blow, saying: don't shout, you will just have to sit on that thing till the morning, you might even like it!
Woman is trying to get away from their hands. She is taken up the platform, and rise her in such way that the huge dildo is right under her; woman is moving her legs in all the directions, trying to resist, but it is all useless – men got a strong hold of her. Then, they put the woman a little bit down, intending to set her up right on the dildo, and finally put her vagina right on the dildo stick, with height that approximately reaches her belli. Woman has felt the unnatural body in her vagina and acting from the self- preservation instinct immediately has put her legs on the rubber platform, not to get nailed completely. However it comes out that the dildo is a little bit too high, and almost reaches her uterus; woman screams and stretches all her body up. Men are releasing hold of her shoulders and get from the platform – to observe the whole picture. Woman is pushing herself to the limit, all her body is completely stretched up, legs are straight, and feet are stretched as well. She is screaming and begging the Master to forgive her guilt. Fuck me if you want, beat me but get me out of here! Help me to get off! It is clear that she can not get out, and she is afraid to jump up (to get her pussy of the dildo); at the same time it very hard for her to stand on the feet fingers, and she is afraid to stand on her whole feet, afraid of doing any careless action. Her body is all sweaty and sticky. She starts to piss from her fear and the urine is leaking on the dildo stick right to the floor.
Men are standing apart and comment on what is going on. In a couple of minutes woman starts to realize that they won't anything else to her and the whole thing is of course very uncomfortable but not that painful because the dildo stick is not reaching the uterus.
Woman is still shaking, sobbing and she is not hysterical any more. However it is very hard to stand for her stretched on her feet fingers. She is hardly moving her legs afraid of any unnecessary movements.
Man had enough of the observation, come up to the platform and regulate the height of the dildo. The dildo stick is attached to the platform with the screw so you can ease it and take the dildo stick a little bit down, taking off a couple of centimeters of it's height. The tension is going away and the woman can stand on the platform with her whole feet, she sobs. As before the dildo fills her vagina with it's end, but now there is more or less some space for that and no painful feeling are brought to the woman's genitals.
Men are fixing the dildo at the new height. Woman was probably expecting them to take it off completely so the fixation is forcing her to hysteria again. She is moving her head up and down fast, her body is sharking. Men are not taking any attention at her, take her feet and force her set them broadly apart – closer to the edges of the platform (shoulder wide), and then are fixing her feet with the special bracelets on the sides of the platform. Now she can not move her legs closer to the dildo stick. It was done so she won't have any ideas to get away from it, so she will become the dildo "prisoner". Her body position and fixed and she can not change anything now.
One of the men slaps her on the face to stop her hysteria. He is sating: enough, it was told to you that you have to stay here till the morning, this is your punishment, so have ordered the Master!
Woman is howling. Men are looking at her one more time, check her ropes again, and go to the door. The look around and laughingly wave her with their hands, after that they leave the woman alone in the room. Door is closing with the unpleasant sound.
When left alone, woman slowly stops crying. She is trying her ropes on the hands, then on the legs, trying to release but it is all useless. Men done their job professionally. She is looking around. Her eyes are full of tears; sperm is drying on her checks and lips – being sticky on the mouth. The leg muscles are pressured; hands are tired from the ropes. Sweat is covering her face. Her body is all wet. Right inside of her in the most tender spot – fat (at least it fills like it) alien body, that takes all the vagina space, stretching the sides of the pussy apart. The most painful is the feeling in breasts really, tied by the ropes. Woman is taking a long look at her tortured breasts with strange shape, and at the ropes that are digging into the flesh. She is trying to get bent to look at her genitals but feels the pain and stretches up again. She is standing with her face to the door, there is a small celled window on the 3 meter height on the back but it is very uncomfortable to look at it – you should turn the head too much and move with your body and it is impossible because of the leg fixations. Under her legs there is a rubber layer that covers the platform. It is wet and covered with polls from the urinations.
There is a little bit dark in the room. Hard metallic door. The smell from the pot – the general smell in the room is bad too. But at least it is not cold in the room, at least 22 degrees C, she is capable to stay there naked. For now…
That was every part of the victim's little "world". The world, in which she has to live till morning.
It is good that the dildo stick or whatever it is called – made out of not a very hard material. It is not cold – it means it is not metal. But it is not soft. Flexible. Hell, it is very uncomfortable that it is sticking out of the most intimate place! It is possible only to move a bit, turn the body and you can feel at one how is that thing moving inside of you.
Overall it is not painful. No, it is not that scary, here at the Master's castle things much worse are done with the disobeyed women. Stretched like this it is possible to stand. For some time.
And what will happen next?… Woman gets cold. How much time can she stay like this? Till the morning?…Legs are getting numb. When was she "set", at what time? Approximately at six or seven in the evening, but it was very hard to identify the time. When would she be released – in the morning? Is it somewhere around sever or eight o'clock? And what if the like to sleep long? Even at ten? So she will have to stay for…Yes, at least twelve hours, maybe sixteen. Terrible!
Woman sobs. She will not last all that time. Legs will get tired, muscles will aches, heaps and joints. It is terrible to stay without any movements for that much! Woman is stretching and tries to listen to her body. Yes, her muscles are tired especially after what they have done to her today. It is a bad sign. What will happen in an hour, two or three? Legs will bend and … Woman didn't want to think what will happen afterwards. She has to make it. Stand till the last effort. Stand and not give up! Woman is taking her head up and looks at the room with hate in her eyes.
Everything is more or less fine but the breasts are aching. ..They are very numb. Blood stream has been stopped inside of them. Like they have been pushed by some vices. Breasts have almost lost the sensitivity – but the basis – the chest and the places were the ropes are dug in into the flesh are in pain.
And the vagina muscles. They start to get tired by covering such a hard alien load. Woman is moving and tries to move her feet (as much as the ropes are allowing that) with her feet fingers. She is bending her back, moves with the fingers of her tighten hands, and shakes her head. She is taking a look around her gloomy world one more time and prepares to wait. Struggle and wait.
Soon she gets cold. Of course her legs and hands are getting num, and she want to move the tired legs. Legs are aching a bit – or is just a psychological effect? How long is she standing there, is she really tired or its just seems so? Ten or fifteen minutes, half an hour, an hour? It is not clear.
It is getting darker in the room.
Woman moves with her whole body. Getting down – on two or three centimeters and up. The hard object is sliding in her vagina. It is not very pleasant because there is no lubricant. If only it had been polished with the cream! Woman starts to move up and down very carefully and feel the movement inside of her. It is strange but she can not really complain that it is terrible now. Woman is turning on several degrees in one and another way.
The object inside is moving as well. It seems like some cold air is running through the genitals.
Woman is pushing that dreadful object inside of her with her vagina muscles. Then again slightly moving down, gets up, moves down, gets up…Then she starts to count – twenty times, hundred…She is getting exited, and for the moments forgets about the pain in her muscles, about her burning legs, and tighten hands behind her back…agonizing breasts. A good pleasant feeling is taking her body especially in the down at the belli. At last these little movements are becoming her goal. Woman understands that this is the only way to get her attention away – constant action is taking some of tension away. And the object inside does not seem that hard and dry any longer. It is sliding inside and overall it is pleasant.
The room gets dark…Woman is trying hard, counting minutes and seconds and sometimes loosing the count…Slowly the feeling of being tired is going away. Her vagina is leaking and everything inside is getting filled with something special. It is a pity that the clitoris is unavailable, woman thinks. But I will achieve what I desire.
She has decided to get an orgasm. And thus to take her attention away. Improvised "sexual act" continued. Well, it was still long before the orgasm, but the feeling of something pleasant had been present. The pain in her breasts quit being noticeable. On the contrary, the ropes that had been pushing the boobs started to seem like some excitement. The nipples are getting up.
Woman is busy with her dildo, jumping on it harder and harder. Sometimes the blunt end of the dildo sticks to the beginning of the uterus and it is painful; but now a strange feeling has come and the pain excites. Woman is breathing faster, harder. Sweat drops from her forehead. Woman moans. A great excitement is born in her and the whole atmosphere seems unreal, like not from our dimension. Woman remembers that that day she has been fucked by the guards – how much time ago was it? One or two hours ago? And suddenly she desires not that blunt objects inside her cunt (she thought of her pussy as a cunt now) but real hard cock, warm and ready to fill everything. She wants to be hold by strong man's arms. She wants something to be pushed not only inside her pussy but into her anus too! She wants to fuck with her boobs tighten in ropes! She wants to feel the pleasure desire in all her body!…
The entrance door is clicking and suddenly opens. Someone comes inside and turn on the light. Woman stands still, closing her eyes from the sharp light. She opens her eyes. The same guards are standing in front of her and the Master, which has ordered to punish her today for a small misdeed. Woman fearfully looked at newcomers.
The desire in her body was still alive. There was something pleasant in this visit. Woman has prepared herself.
The Master walks around her and nods his head in satisfaction; probably, now he is making the first quality check of the punishment. He is saying something to one of the guard; guard is laughing. The Master is moving his hand on the woman`s body and asks – "Have you realized you misdeed?"
– Yes, my Master – she answered.
– Well, I hope it will never happen again.
With these words he is giving her ass a hard blow with his stick, afterwards to the hips. First strike seems like a catastrophe to her. This is terrible! The pain is running trough her butt. Second Strike! Ouhhh! Butt is in complete pain. The Master is beating himself and saying something. Beating whistle! O-o-o-o-o!!! Strike! O-o-o-o-o!!! Ouch…!The butt becomes red, the hear from inside! Strike! O-o-o-o-o-o!!!
Woman is screaming, but whether from the pain or from pleasure she didn't understand. Her body was shaking like insane, the dildo stick was moving deeper! Tighten hand s behind her back are covered with the warm waves. Fog is covering her eyes. Everything becomes unclear. She is stretching her hands behind her back with mad temper. Auhhh…O-o-o-o-o!!
Woman didn't remember anything else.
Master has stopped with the stick in his hand. He is standing and thinking. – I like that girl, even though she is naughty sometimes, but I like her maybe even because of that. Make her conscious!
The guard is giving her a couple of slaps on her face and she is back to consciousness.
– Now show me that you love you Master – with these words he is taking his pants off right in front of her mouth, and the Masters dick wasn't so small by the way. Don't beg me for forgiveness, make me feel like you are begging for it, common baby.
She has forgotten about the pain in her breasts and her burning butt and came up with her mouth right to the Master's cock at one, it was like a present for her, because this was the Master himself. By the way she hasn't got much relief from the pervious orgasm yet. She sucked in a very skillful way trying to give as much pleasure to her master as possible, while sucking she was taking the cock right to the throat, after that she was playing with her tongue and lips; swallowed the cock inside again…
The Master already started to moan silently. She felt that and increased the paste, swallowing deeper and deeper and sucking harder… Soon the Master cumed, she swallowed everything till the last drop and with great pleasure cleaned the Master's cock!
– Enough, you are showing some progress. You will stay have to stay here till the morning; you haven't expected me to forgive your misdeed, have you? – Said Master with the smile on his face and went towards the exit; at the door he turned around and told the guard – put the safety stick! We don't want her to get nailed by the morning…
Two men that have stayed are walking around her body and look at her with interest. Then they are bringing a small metallic object. They are looking for a small little hole in the huge dildo sticks that is situated a little bit lower then vagina. He is pushing up her genitals a little bit up and takes this stick inside across the dildo stick. The stick becomes the parallel with vagina and the body is at 90 degrees to it. It appears that it is sticking out of the dildo in front and in the back of the woman; the overall length is about 30 centimeters.
Now, that legs are tired to hold the woman, her body will get lower and lower to the stick across the dildo but…This stick will be an obstacle to going even lower. Body can not get through. On the contrary, woman will sit down with her pussy on and the hard cold metal will would dig in into the sensitive fragile flesh, and the woman would have to stand up because of the hard pain. This hard element of the dildo is preventing the accidents in practice. Guards are turning the lights off and shutting the door.
The woman is half conscious – left alone in the dark.
Slowly she is coming back to life. Finally she is starting to realize something; it comes out that all her body is all bent in an unnatural way. The front part of the body is uncomfortably bent forward, tighten ropes are falling. They are burning from pain. Hands in the back are numb and they are aching as well. There is a shiver going across the body.
The genitals are all wet.
She could not feel her legs – it was a bad feeling.
Hair is falling down, in front of the eyes; head is bent to the front. The woman is taking the head up, stretching the body, looks around. She can not realize how long she was there. Suddenly the body is going through the shiver, it becomes very cold. Woman is realizing that the temperature in lower in the room. She wants to drink. Then she realized that she needs to go to the toilet.
For the next couple of hours woman is struggling with the desire to drink something, her muscles are tired – especially legs, genitals, struggling with sleep and shivers. She is taking it for a long time but at last she can not hold and piss – the urine drops on the stick between her legs. Urine is collected into a large pool on the platform. It starts to stink. Women is trying to push the platform with her body and maybe bent it a little bit just for a second so the urine gets off but then the quits the attempts because the platform is too heavy and not responding to her weak attempts. From the other hand it is painful to the genitals while trying to push it.
Woman is quickly noticing that the safety stick right under her pussy is digging into the flesh with every attempt to move down. It is small and narrow and is stirring the girl much more then the dildo that has become already more or less common to her. That is why the girl I trying not to get down any more.
Soon her legs are not obeying her any more and are really in pain, can not hold any more because of standing for many hours. Her feet are shaking. Not responding to her will the body is going down until it reaches the safety stick – she screams and gets up. In several minutes it is all happening again. Then she can not remember anything, besides sharp pain in her genitals…Dildo in her pussy is grown to be enormous, or so it seems, and every move now is casing great pain. Then comes the common pain – not the sharp and unbearable one – but slow and dumb, endlessly squeezing everything inside, burning the genitals with flame.
Closer to the morning – maybe – woman is becoming all numb. She is standing with her head bent, listening how the blood is streaming in her veins, something is flashing in her tighten breasts, her hands are rolled behind her, something is bursting inside…Her anklebones and wrists are rubbed too much! Her back is refusing to hold the body any more, everything is glowing in the eyes…the light in the window, the darkness in the room is going away.. Shiver, intolerable shiver in the legs!
Woman didn't hear how the door had opened. She can not feel that some one releasing her from her ropes, her hands and then her breasts. She understands that something like the quark is taken away from her inner body. Then is taken by her hands and legs somewhere. She is lying somewhere and the millions of needles are in her body – she is regaining the sensitivity. Genitals are burning with fire, but there is something even slightly pleasant in this feeling.
The morning has come.
Weaker ones must obey
Flo's got a new boyfriend Alex, and, as it turned out later, he was married. For quite a while she was pretty tolerant about it, and then eventually she grew bored about him – just like the all of them before. She conquered him – done everything she wanted to do to him. She decided to play a little.
Finding an address was no big deal – and here she comes, ringing the door bell.
Slender petite brown-haired girl, tee and the shorts on her, opened the door.
– Hi, she said, looking upwards, how can I help you?
– Oh, you can really be helpful, can you?
– Bbbbbut, who are you?
– I'm Flo. You?
– Jo.
– Great… You know, me and your husband… well, it doesn't matter
– So it's you!!! Bitch!!! – Jo's voice was trebling into a scream; she jumped, trying to grab Flo by the hair. Flo repelled her advance easily, threw her away. Jo was light like a feather, she fell on the floor, but stood up again, and tried to attack another time. Flo caught her, threw against her hip and pushed Jo down with all of her weight. Ouch – muttered Jo, her face covered with Flo's hand.
– Get fucking used to it! That's gonna be your permanent position – under me.
Flo stood up, looking down on her defeated rival.
– You know why your husband had left you? Because he's a pussy! He's my slave, I flog him for every little disobedience; sometimes for no disobedience at all, and he's fucking grateful, saying "thank you" to me again and again! And you just never had the guts even to raise your voice on him! So, listen to me carefully. Do you want him back? – Without waiting for Jo's answer, she continued – if so, you gotta do everything as I say, and don't you dare to disobey…
Do you get me?
– Yes – Jo answered promptly.
– Great – because I think you gonna love our games, particularly one involving three of us, said Flo, grinning. Now you must get on your knees and lick my pussy to admit you are my slave from now on!
Flo started to take her pants off slowly. Tiny bikini, and the tee that fitted her gorgeous breast tightly. Flo pointed her finger imperiously to the point where Jo's mouth would soon be placed. She stood with her legs spread, with a hand on the abrupt thigh.
– So, do you realize where you belong now?
Obviously, Jo did not agree, and tried to stand up.
Flo pushed Jo's head towards her pussy.
– It's kind of fun – resistance is such a turn-on…
She threw Jo on her back, moving closer to her head.
Nothing has been happening for a couple of seconds, and then Flo felt careful tongue movements on her clit. The immense pleasure made her to raise a little, but Jo continued to lick her pussy without interruption.
Flo got limp, she lied to one the floor, but immediately as she had lied, Jo resumed licking Flo's pussy with even more fervor, seemingly enjoying everything she did.
Lying on the floor, Flo had spotted a strap-on lying nearby. She stood up, and put it on immediately.
Don't relax, you cocksucker – Flo grabbed Jo by her hair, got her on the knees, sat on her back, spanking her. After the exhausting ride on her subservient little pony, Flo made Jo to lick her dildo. When she was done with it, Flo pushed it deeper inside Jo's mouth, making drops of tears to show in her eyes.
It was not enough anyway. Roughly grabbed Jo's hair, she turned her back and pushed the dildo roughly up her ass.
A couple of hours later, having done to Jo virtually everything came into her mind (Jo licked, sucked, played a horse, to name a few), Flo called Alex and told him everything. Last thing she said was – "I'm waiting for you here, you've got 30 minutes, and don't forget my favorite toys".
Download Bdsm3D SiteRip Free Full Porn Download, Kostenlos Porn, porno téléchargement gratuit, скачать бесплатно, Bdsm3D SiteRip Free Download, Bdsm3D SiteRip Gratis-Download, Bdsm3D SiteRip téléchargement gratuit, Bdsm3D SiteRip скачать бесплатно, Bdsm3D SiteRip Direct links, Bdsm3D SiteRip Netload download, Bdsm3D SiteRip Uploaded download, Bdsm3D SiteRip Rapidgator download, Bdsm3D SiteRip Keep2share download, Bdsm3D SiteRip Torrent download, Bdsm3D SiteRip Fast download, Bdsm3D SiteRip Tube Porn, Bdsm3D SiteRip Stream Porn, Bdsm3D SiteRip Tube8, PornHub, Xvideos, YouPorn, RedTube, YouJizz, Bdsm3D SiteRip Netload.in, Uploaded.to, Extabit.com, Bdsm3D SiteRip ZippyShare.com, Letitbit.net, Rapidgator.net, Bitshare.com, FreakShare.com, Wupload.com, HotFile.com, Zevera.com Bdsm3D SiteRip Full Siterip, Bdsm3D SiteRip Free Rapidshare Premium Generator, Abigail Mac Free Porn Download, Aspen Rae Free Porn Download, Abigail Mac Kostenlos Porn, Aspen Rae Kostenlos Porn, Abigail Mac téléchargement gratuit, Aspen Rae téléchargement gratuit, Abigail Mac скачать бесплатно, Aspen Rae скачать бесплатно, Art Free Porn Download, Brunette Free Porn Download, Busty Free Porn Download, Clips Free Porn Download, HD Free Porn Download, Lesbians Free Porn Download, Art Kostenlos Porn, Brunette Kostenlos Porn, Busty Kostenlos Porn, Clips Kostenlos Porn, HD Kostenlos Porn, Lesbians Kostenlos Porn, Art téléchargement gratuit, Brunette téléchargement gratuit, Busty téléchargement gratuit, Clips téléchargement gratuit, HD téléchargement gratuit, Lesbians téléchargement gratuit, Art скачать бесплатно, Brunette скачать бесплатно, Busty скачать бесплатно, Clips скачать бесплатно, HD скачать бесплатно, Lesbians скачать бесплатно, Extreme Porn Download